We love this family! And not just because they are Finches! Ken and Judy and their sweet Lucy brighten our day whenever they are here!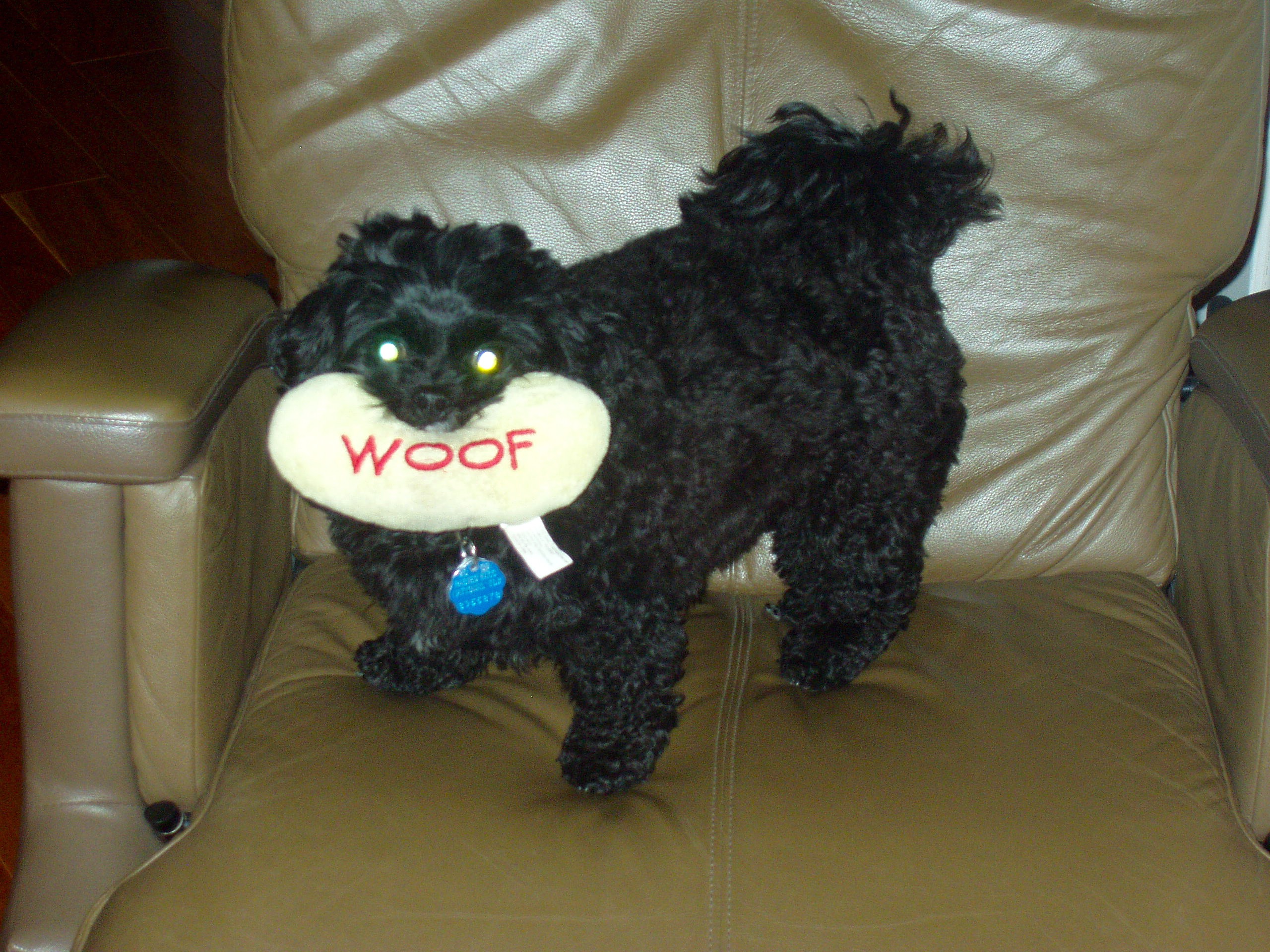 Lucy
From Ken Finch as told to Dr. Shawn Finch:
Tell us about your family – humans and pets!
Judy and I have five grandchildren - Michael, Allison and Molly (twins), Jonah and Brooklyn Potach; Judy's son David and daughter-in-law Sunni. They have a desert tortoise and Siamese fighting fish as pets.
Judy and I have LUCY - a seven + year-old black Shih-tzu, Poodle mix, not to be confused with white Lucy, my brother and sister-in-laws' white dog.
What do the adults in the family do for a living and for fun?
Judy and I are retired and loving it. We walk (a lot) and golf for fun in addition to helping out with five grandchildren. We snowbird in the winter at our place in Mesa Arizona.
What do the kids in the family do for fun?
Lots of sports stuff - soccer and running. Allison and Molly are currently big fans of Jack & Jack, two teenage Vimeo sensations from Omaha.
Tell us more about Lucy and the pets you have had in the past.
Lucy is a seven + year-old Shih-Tzu/Poodle who loves kids and most other people - at least for a second or two to satisfy her curiosity. She enjoys going for walks with us. Otherwise her life is pretty regimented - when to get up; when to go outside; when her dinner is to be served followed shortly by her treats; make sure she gets her three evening Cheetos at 8 p.m.; bedtime; and repeat the next day.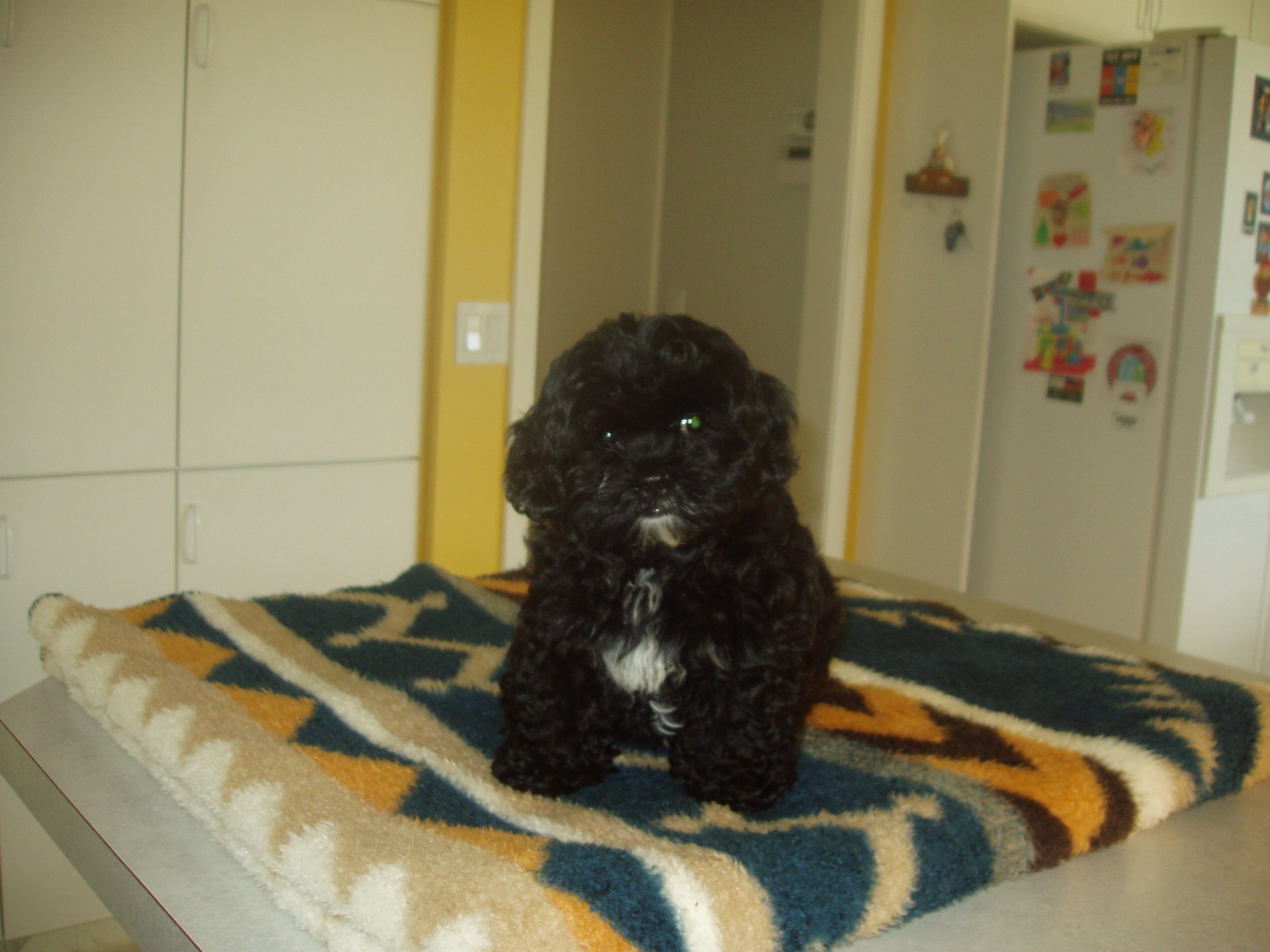 Lucy
She loves going for rides and going for haircuts.
Our favorite all-time dog was Goldie, our yellow Lab for more than ten years. She walked every morning with Judy and protected her when called for. Goldie was a GREAT dog.
We've also been owned by several cats - our first was Spencer, a Siamese who lived with us in Omaha (first go-round) and Elko, Nevada. Sophie was a manx mix, and my favorite kitty - she loved to play fetch with those little artificial mice they sell at pet stores. After Sophie died a premature death, we adopted Ghost - another Siamese. Ghost and Goldie were best friends, but we gave him to a farmer who needed a mouser when we moved to Omaha in 2006.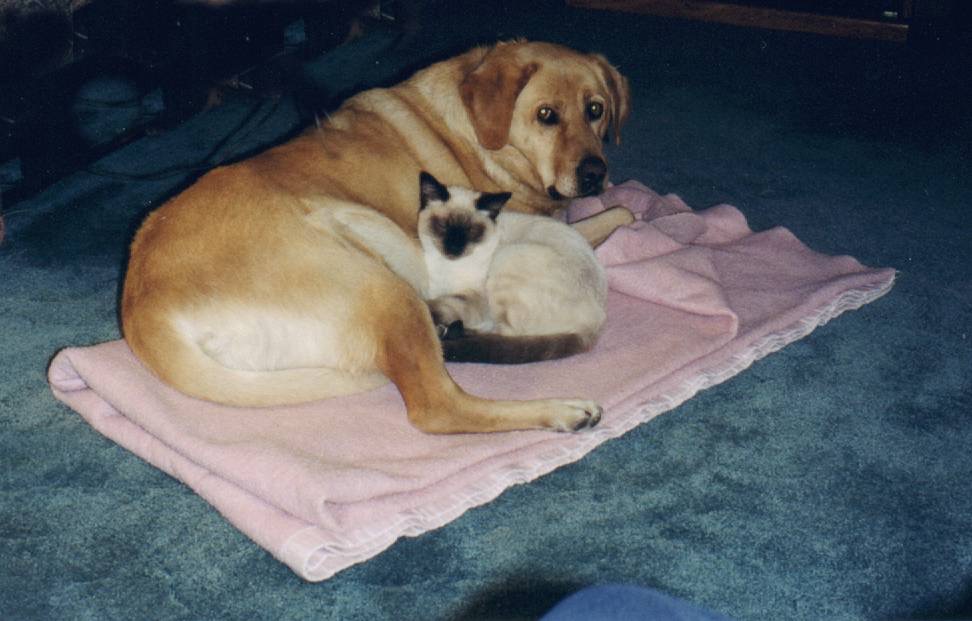 Goldie and Ghost
Cats are cool!
Tell us about when you first met the Gentle Doctor team or a story about the team others may not know.
We began with Gentle Doctor when niece Shawn Finch began working for them. Shawn has been our veterinarian of choice since we moved back to Omaha in late 2006.
What have you learned about pets that you did not know as a kid or before you had your own pets?
Our dogs are relatively predictable, and quite loyal. Lucy is Judy's dog most of the time; however, when it's time for eats or treats she is mine.
Do you have wisdom about any medical conditions that you could share with someone who is perhaps just starting to walk their pet through a similar situation?
Our much loved kitty, Sophie, succumbed to kidney failure in her second year. Perhaps she got into something bad similar to antifreeze. She pulled through a crisis once with help from our local vet in Elko, but passed within the year.
Moral - make sure your pets don't get into toxic stuff.
Do you have a favorite breed or type of pet?
Labs are our favorite, but because of our HOA's restrictions, we are limited to one small pet - thus thirteen-pound Lucy.
Is there a shelter or rescue group or other pet related group that is dear to you that you would like us to help spread the word about?
The Nebraska Humane Society seems to do a great job.
Is there a non-pet related cause you would like us to help spread the word about?
Suicide awareness/prevention is a big issue for us. LISTEN to your young people.
Is there anything else we should include in your story?
One thing that is amusing to us is that we have a Black Lucy and Karen & Phill have White Lucy - yes we use the same vet and groomer. :)