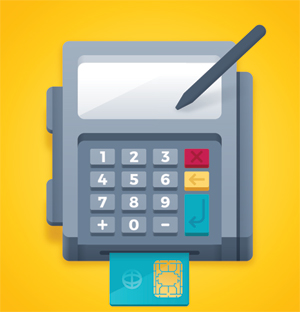 We have new credit card terminals!
We now are able to use the new EMV chip. EMV stands for "Europay, Mastercard and Visa." With the new EMV chip, instead of sliding your card, you "dip" it into a slot and wait for it to process.
It was established to protect consumers. With this technology, credit cards are more difficult to fraudulently replicate.
We also accept Android Tap and Apple iPay.
If you have any questions, please email us at omaha@gentledoctoranimalhospitals.com